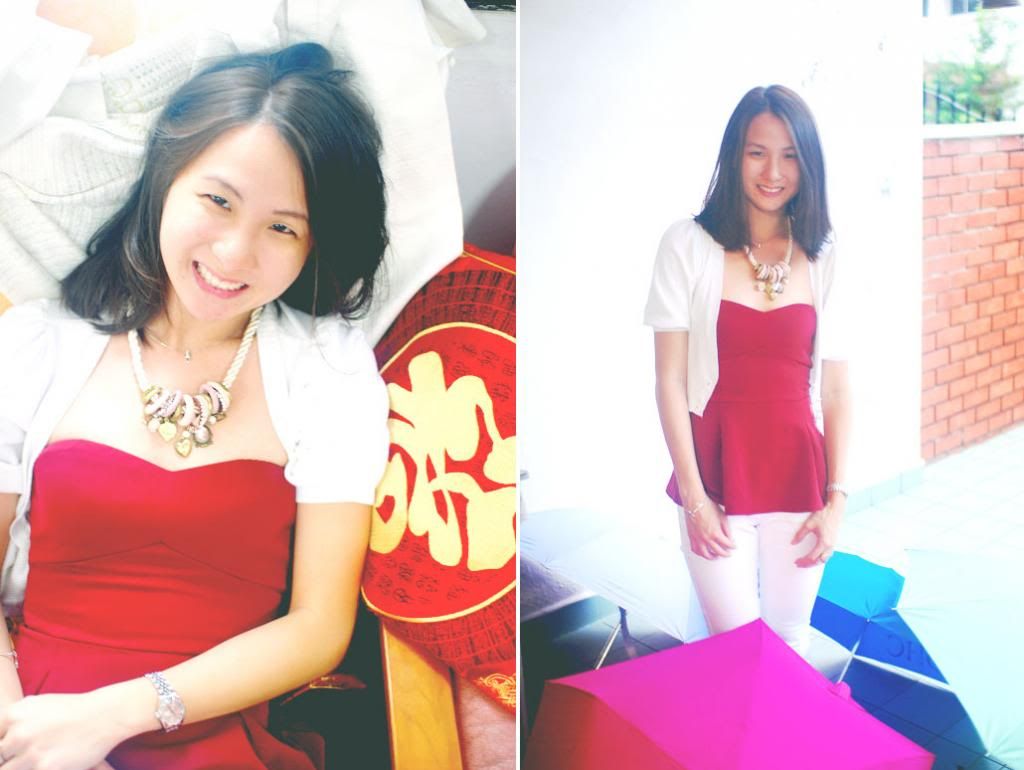 Top from Amberavenue, Pants from ASOS, Necklace and accessories from Aldo, Watch from Rolex
This is one of the best red-and-white combination coordinate that I've pulled out of my closet for the new year by far. To be honest, I couldn't fit into the top that I had purchased from amberavenue when it arrived in the mail almost 4 weeks back; the white pants that I purchased from ASOS was slightly tight and uncomfortable. It was a miracle how I decided to try both outfits together again this morning, only to realize that I fit into both nicely with comfort. What actually happened?
My dad's taking a break from work and will be flying in from China on the 14th this month (exactly on valentine's); and I'd just want to thank my family, special thanks to my mom and sister who've made life more bearable and lovable for the past 22 years. I get a family to talk to, to cry to, to sleep and laugh together with. I can't exactly explain the relationship we had, and how the three of us grew together (with dad at work all the time), but it is remarkable how I will always love you guys for being by my side, and never less.