For the past 3 years, celebrating Chinese New Year had been a little different. While I was in school, all I had to look forward during this period was to celebrate it with my family, customary. But out of these 3 years, I've spent 2 years executing Chinese New Year sale on Lazada - The
Oh My Goat!
and
CNY Shopping is no Monkey Business
puns that we had. Such memories!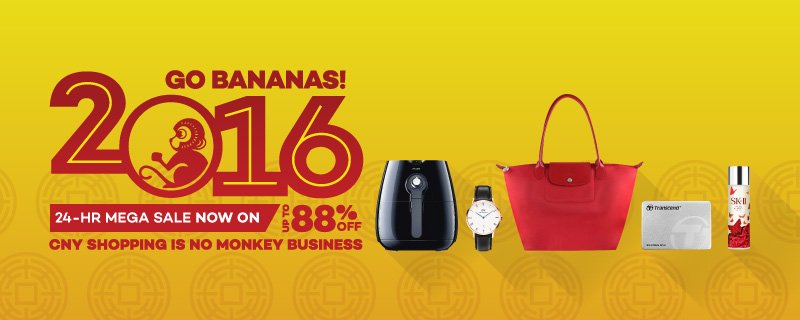 This year in 2017, it was slightly different. We spent months planning for a Chinese New Year event that we had to take up, from having lion dance trainings, to the performance and down to the detailed event day planning and coordination. It was a different kind of adrenaline altogether, albeit the sleepless nights, reaps the similar kind of satisfaction that we got out of it.
These months training together taught us the value of team-work, to care and look out for one another despite our differences. It was indeed a once in a lifetime experience, tough but valuable and close to our hearts. My deepest heartfelt gratitude to 2016 batch, our seniors, colleagues and beyond for making it all possible.
And since
Pandora
has also launched a new seasonal charm this year -- A lion dance charm for wherever life takes me, I'm taking it with me.
This Chinese New Year was a little quiet, but these were what I've been up to.
A fresh year in setting new goals, achievable or not -- Unlike the previous where I always had to do a CNY spring cleaning and CNY shopping for new clothes in the closet, I've decided to re-wear what I have or had been given by my colleagues and friends. The saying of "One man's trash is another man's treasure" cannot hold more truth, however old and however gold.
I have since reworn what my friends have given me, and have not yet been sick of them. I have also invested in a pair of Pedro shoes since GSS 2016 and have been wearing it every single day to work. While they are slowly starting to peel, I believe I can bring it through the one-year mark before they go away :)
This 2017, please support and join
Green Warehouse
on Facebook. It is a non-profit platform that encourages reusing, recycling and repurposing products which have outlived their initial intent and the primary owner no longer requires them. I have contributed a few bird nest bottles which my family and I have consumed over Chinese New Year, and you could do too!
This was my Rooster Year. How's yours?